Gamla tider / Old times
Gamla tider / Old times
-Jag började tänka på gamla tider och då dök det upp några trevliga minnen.
1978 stod hotellet klart att ta emot gäster. Det var då endast 4 våningar högt. De två översta våningarna byggdes till i mitten av 80-talet och därefter har förbättringar gjorts i omgångar. Det var pappa som byggde hotellet med hjälp av vänner och inhyrda arbetare. Det var ett tungt jobb eftersom allt material fick bäras upp manuellt, även betongen. Det fanns ingen möjlighet att komma fram till hotellet med en betongbil. Här är några bilder av ett glatt arbetande gäng som svalkar sig med ett glas vin vilket troligen gjorde jobbet roligare.
-I started thinking about old times and then some nice memories came up.
In 1978, the hotel was ready to receive guests. It was then only 4 storeys high. The top two floors were built in the mid-80s and since then improvements have been made in stages. It was Dad who built the hotel with the help of friends and hired workers. It was a heavy job because all the material had to be carried up manually, including the concrete. There was no possibility to reach the hotel with a concrete truck. Here are some pictures of a happy working group cooling off with a glass of wine, which probably made the job more fun.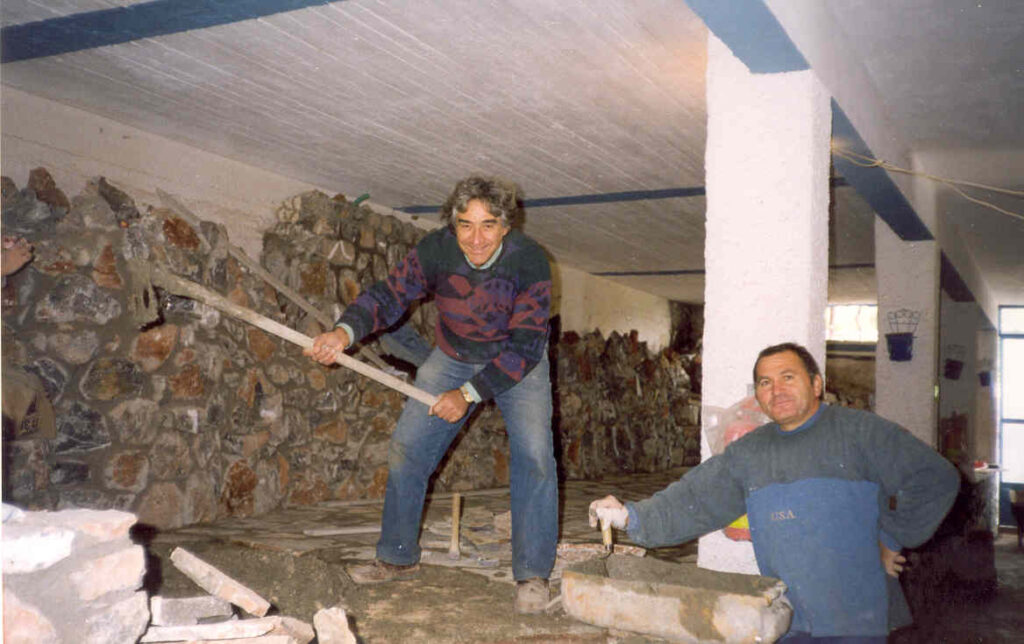 -Under alla år som pappa drev hotellet så välkomna han alltid alla gäster personligen. När det var dags att checka ut och gästerna stod på parkeringen och väntade på transport till båtarna så sa han alltid personligen adjö till varje gäst och önskade dom välkommen tillbaka. Under de 24 år han drev hotellet missade han aldrig en gäst. En otrolig prestation.
-During all the years that Dad ran the hotel, he always welcomed all guests in person. When it was time to check out and the guests were standing in the parking lot waiting for transport to the boats, he always said goodbye to each guest in person and welcomed them back. During the 24 years he ran the hotel, he never missed a guest. An incredible achievement.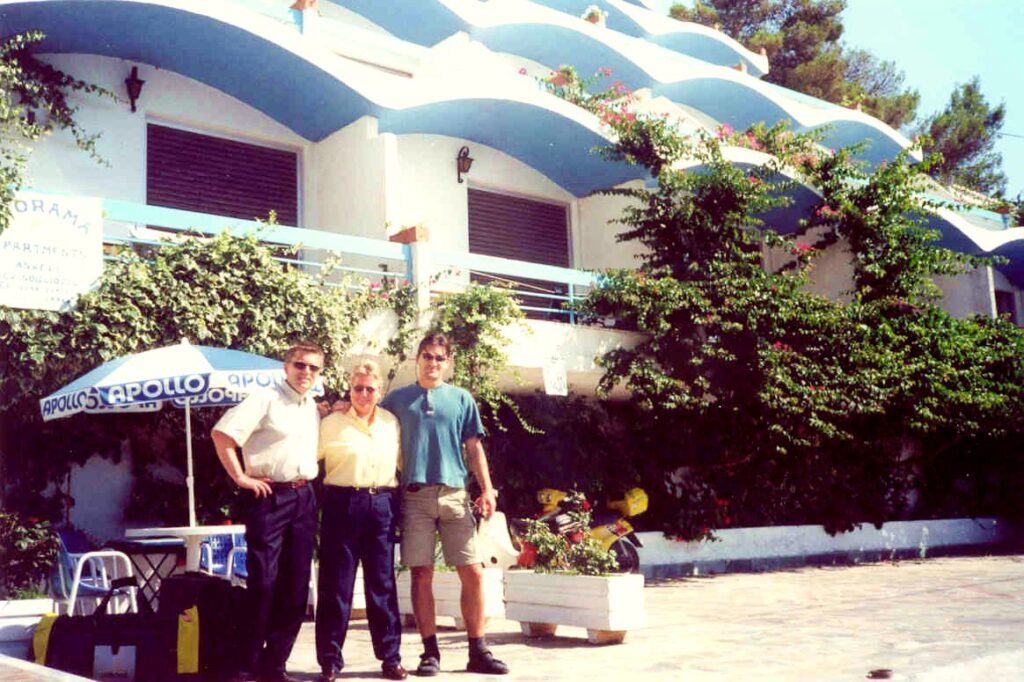 -Ett annat trevligt minne var när Jill Johnsson (den världsberömda sångerskan) kom på besök och bodde på Panorama Apartments i slutet av 90-talet. Här är Jill tillsammans med pappa (höger) och Costas (vänster) som drev butik och bar precis nedanför hotellet.
-Another nice memory was when Jill Johnsson (the world-famous singer) came and stayed at Panorama Apartments in the late 90's. Here is Jill with Dad (right) and Costas (left) who ran the shop and bar just below the hotel.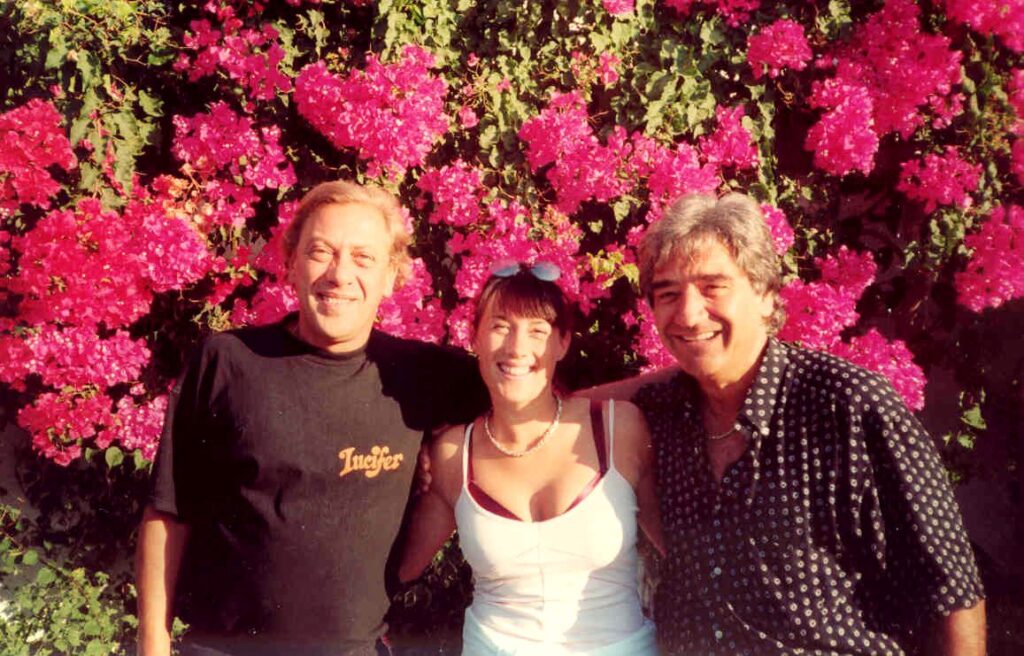 -Under samma period hade vi också besök av Svenne och Lotta (kända från The Hepstars) vilket också är ett trevligt minne. Här tillsammans med Costas och pappa.
-During the same period we also had a visit from Svenne and Lotta (known from The Hepstars) which is also a nice memory. Here with Costas and dad.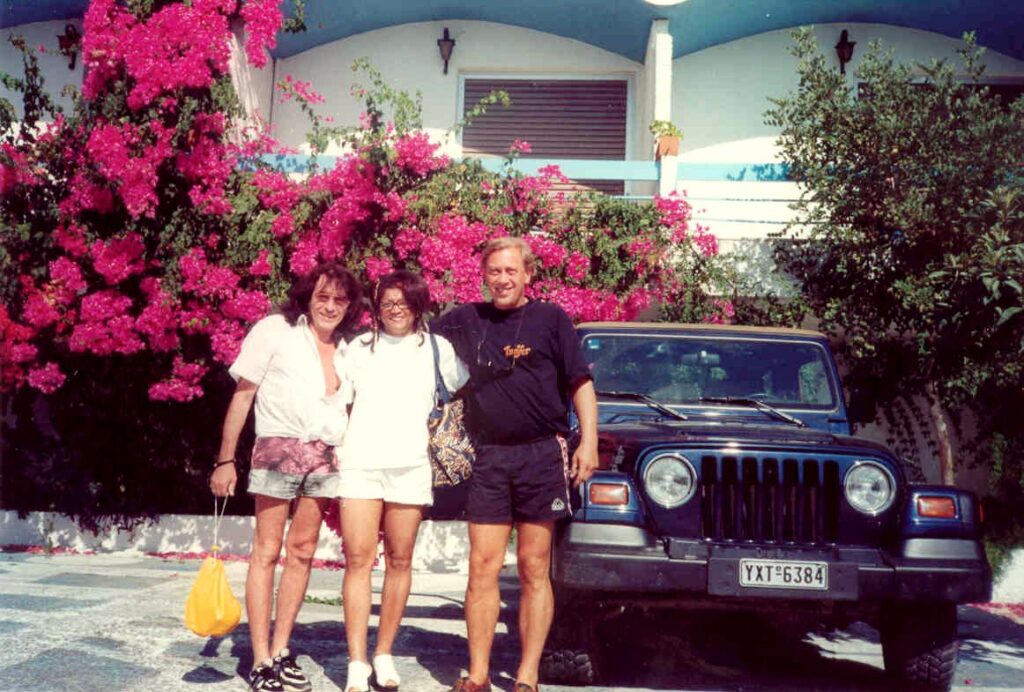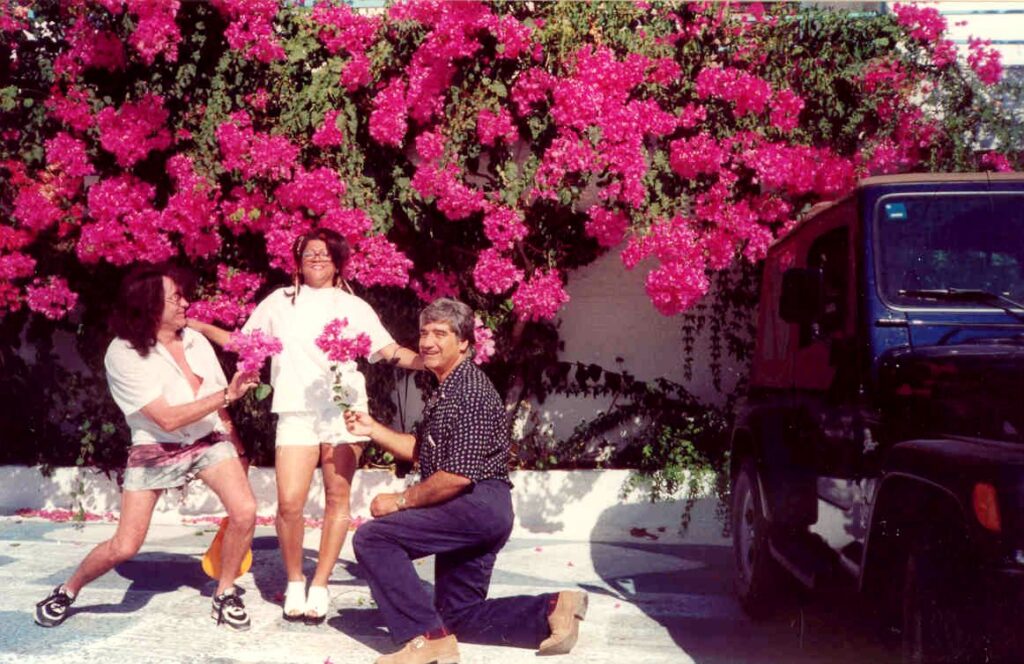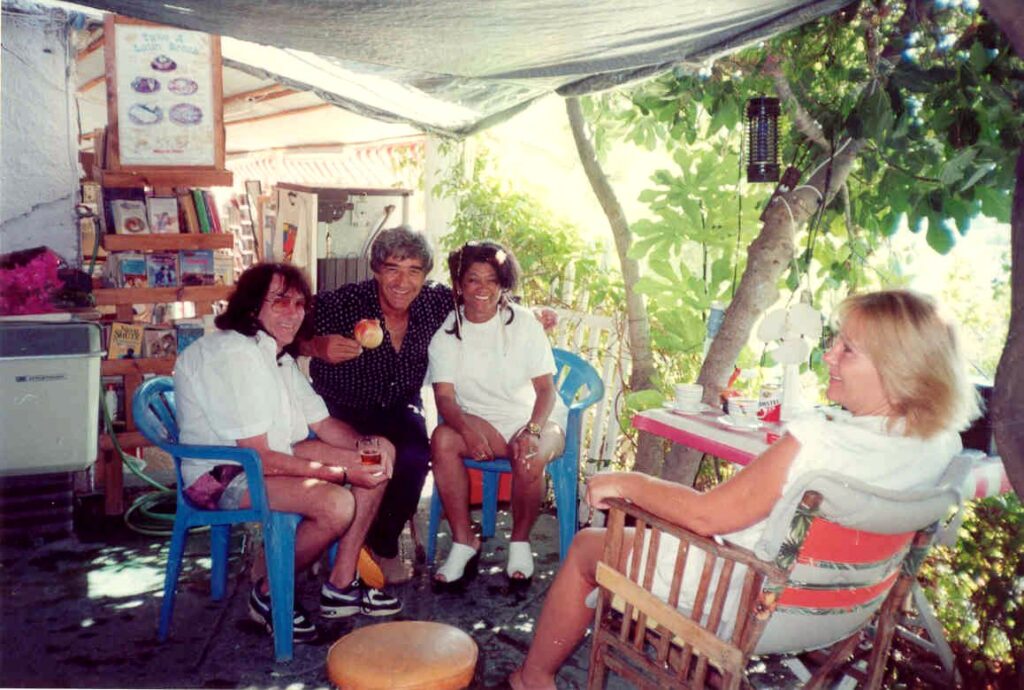 Christian / Hotel Manager