Poros den första öppna helgen / Poros the first open weekend
Poros den första öppna helgen / Poros the first open weekend
-Helgen har varit hektisk med ett fullbelagt panorama Apartments. Det har varit ovanligt mycket gäster på ön denna helg. De bofasta blev mycket förvånade över den stora tillströmningen av människor. Det märktes att Grekland varit stängt så länge och att människorna i Aten nu längtar ut till de små fridfulla öarna för att koppla av. Det är positivt för de näringsidkare på ön som lever på turism som ser lite ljusare på framtiden.
-This weekend has been hectic with a fully booked Panorama Apartments. There have been unusually many guests on the island this weekend. The residents were very surprised by the large influx of people. It was noticed that Greece has been closed for so long because people of Athens now want to travel to the small peaceful islands for relaxation from everyday life. This is positive for those traders on the island who live on tourism who see a little brighter future.
Christian / Head Manager
En parkering full med bilar som tillhör våra gäster. Gästerna på hotellet kommer från Aten, Holland och Frankrike.
A parking lot full of cars belonging to our guests. Guests at the hotel come from Athens, Holland and France.
På lördagskvällen var det stor fest med lasershow på andra sidan vattnet i Galata.
On Saturday night, there was a big party with a laser show on the other side of the water in Galata.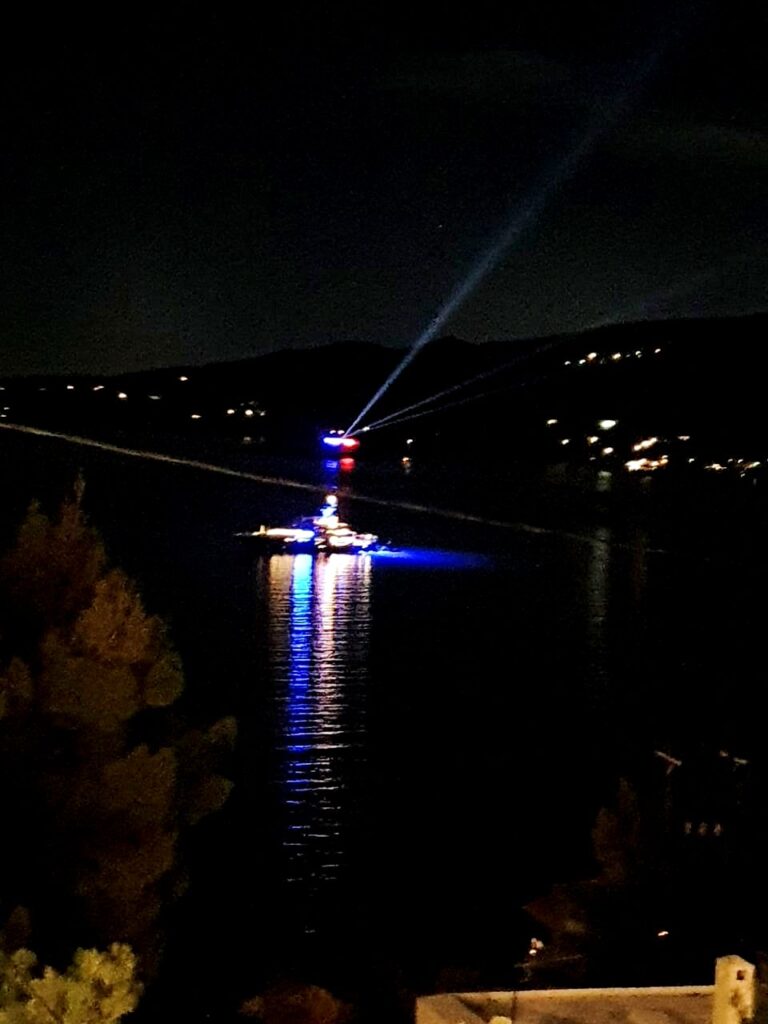 Vädret var riktigt underbart hela helgen och här är två härliga bilder från Russian bay.
The weather was really wonderful all weekend and here are two lovely pictures from Russian bay.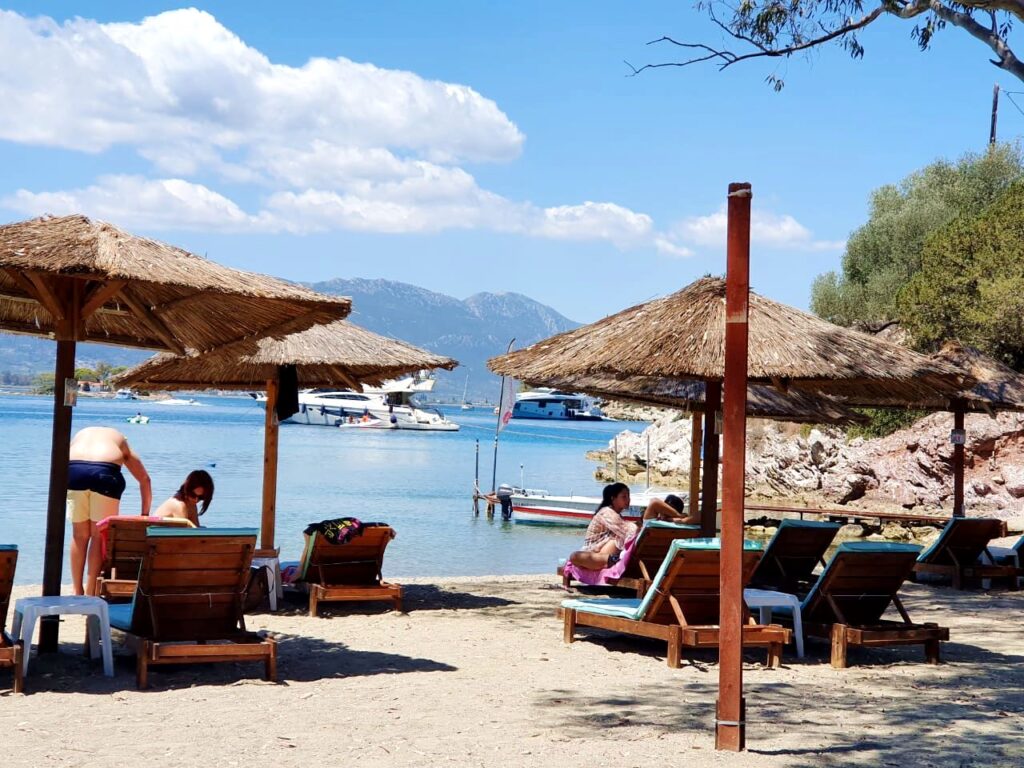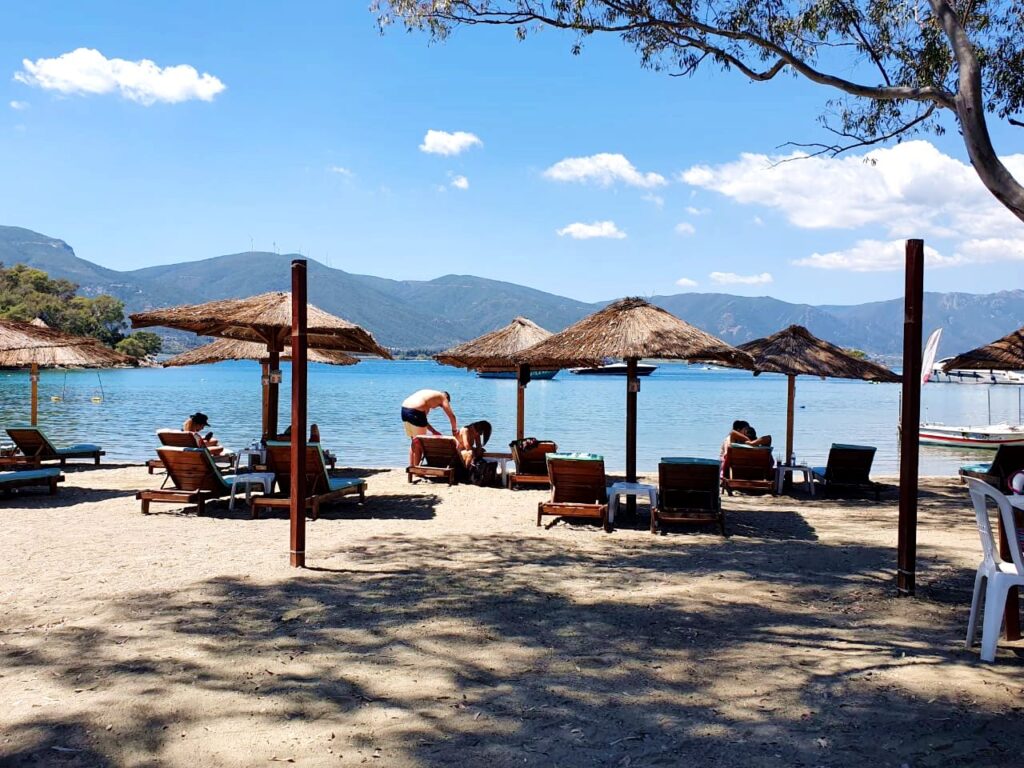 Helgen avslutades med en vacker solnedgång som är fotograferad från min egen bostad i Poros stad.
The weekend ended with a beautiful sunset photographed from my own home in the city of Poros.